Radek
von
Hirschberg
Welcome on my website! I'm glad you are here.
As Lenon said: you have to believe in talent and then believe in it.*
"For me, photography is a bridge between the outside world and the inside world. A link to the soul, and a form of expression of its condition at a given time and place."*
He took his first steps in photography in the 1980s at the local community centre in Jelenia Góra. Equipped with enthusiasm (awakened by his father) and a Soviet Smiena, he took pictures of people, animals and mountains. But the most fun he had was working in the darkroom, where with the help of – remembered today by few – accessories such as enlarger, cuvettes, developing tongs, fixer, etc. he created … magic. The mundane of life, however, dimmed this passion and pushed him into other paths. After more than three decades, at the age of 43, he returned to photography, which in the meantime had undergone a technical revolution. One thing, however, has not changed: the unlimited possibility of creation, experimentation and self-expression through this field of life and art.
Nowadays, mainly mountains and people appear in his lens. The camera is an indispensable part of his everyday life, which results in his reportage series. He is an enthusiast of natural light, but does not avoid, especially in the autumn and winter, working in the studio. Sometimes he focuses on the message, and sometimes he is interested only in the form of the photographs. He sometimes modifies them, although in his case it is more the exception than the rule.
Radek's works are published in magazines and albums, and exhibited in public space. They can be found in institutional and private collections in Poland and abroad. They take part in photography competitions (among others 5 photos received honorable mention in Chromatic Awards in late 2021). Currently working simultaneously on several projects, including "Emotions", an individual album of portrait photography and a collective album presenting artists associated with the Nova Ars Poloniae Foundation. He is preparing for photographic expeditions to India, Cuba and K2. He is a member of the Jelenia Góra Photography Society, a member of Black Style Magazine and a member of the Lucia & International Photography Awards Foundation, as well as an ambassador of the Nova Ars Poloniae Foundation. His symbol is "Pink Glasses Photography".
Referring to the sentence by Zdzislaw Beksinski quoted above – "as part of my photographic hobby I put on pink 'lenonki' and tell myself that what I do may appeal to others, and maybe even keep them for a while. And if I am wrong – I still enjoy what I do."-RvH
Radek von Hirschberg is his artistic pseudonym adopted to separate his artistic and professional activities.
*(Zdzislaw Beksinski) *(Radek von Hirschberg)
CONTACT ME


r@radekvonhirschberg.eu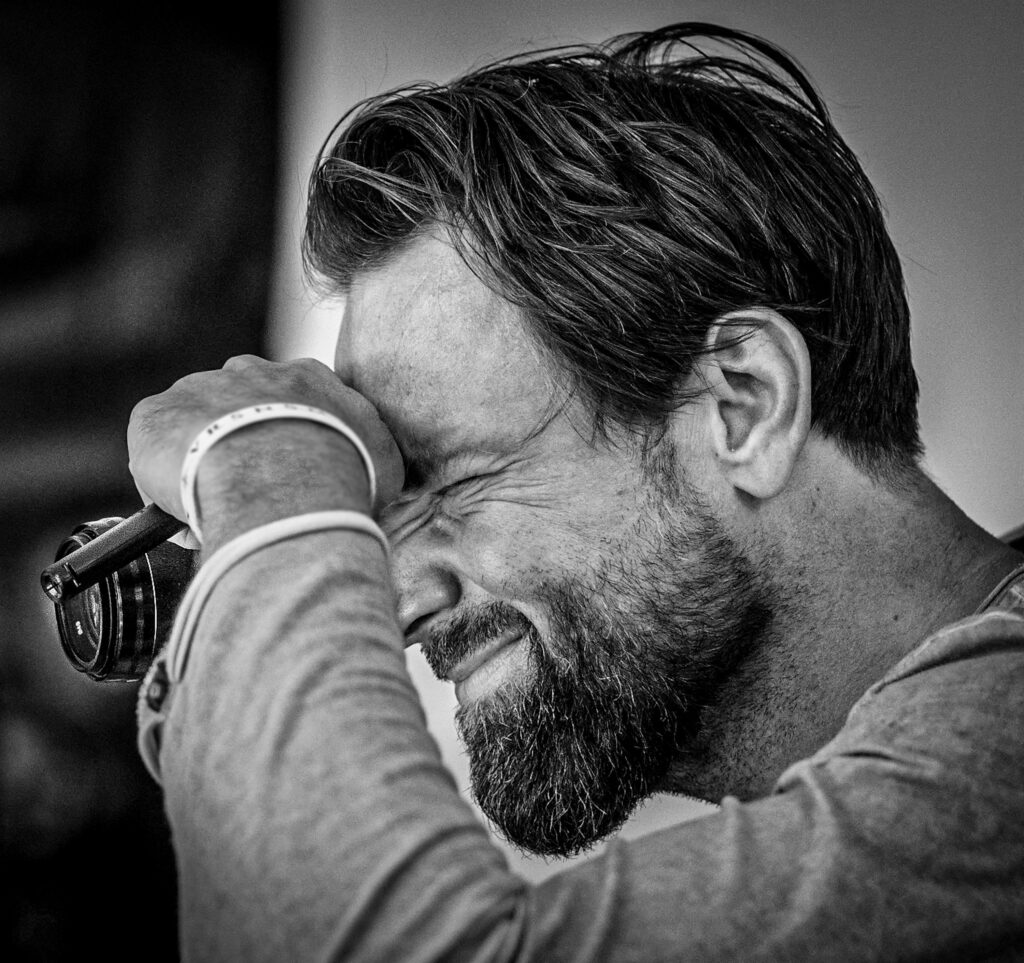 Membership